Some interesting Muslim converts
- The Last Testament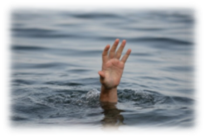 Cat Stevens (now known as Yusuf Islam)
Music artist
Born into a Christian family exclaimed "Oh God! If you save me I will work for you." When drowning off the coast of Malibu. He kept his promise when he was guided to Islam. 397



Mary Sue Malvar (now known as Khadijah Sue Watson)
Licensed minister and Christian missionary.
A professor in theology and a Christian missionary who spent seven years preaching in the Philippines.
"Muslims are the hardest people to convert to another faith because there is nothing to offer them! In Islam, there is a relationship with Allah (God), forgiveness of sins, salvation and promise of Eternal Life." 397


Rosalyn Rushbrook (now known as Ruqaiyyah Warris Maqsood)
Devout Christian, author and head of religious studies at various UK schools.
"Like so many other people who have converted to Islam, I have found that it answers so many of the things I used to question." 397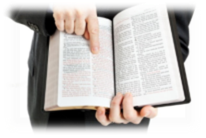 Dr. Jerald F. Dirks
A Christian minister in a large protestant denomination
"For those contemplating the acceptance of Islam there may well be sacrifices along the way. In the final analysis, these sacrifices are less important than you presently think. God willing, you will find these sacrifices a very cheap coin to pay for the 'goods' you are purchasing." 397

Aminah Assilmi
American Baptist, radical feminist and broadcast journalist.
She used to preach to her arab classmates "they would burn in the fires of hell for all eternity, if they did not accept Jesus as their personal saviour."
To be able to converse with the Muslims she studied the Quran, some hadiths books, other Islamic literature for two years. She later converted to Islam. 397

Jeffrey Lang
Associate Profesor of Mathematics at the University of Kansas.
An atheist at the age of 16 who was born into a Roman Catholic family. His father once told the atheist "God will bring you to your knees, Jeffrey!" Said his father in response to Jeffrey denying the existence of God at the age of eighteen.
An encounter with his student, a Muslim with Arab descent, eventually led him to Islam. 397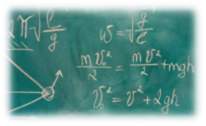 Dr Gary Miller
A Mathematician and a Christian missionary.
Decided to read the Quran and find inconsistencies and mistakes in order to convert Muslims to Christianity. He later on converted to Islam.
"What's amazing is that the Holy Qur'an asks Muslims and non-Muslims to try to find mistakes in this book and it tells them that they will never find any"  397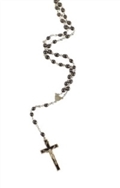 Izzat Heath
Evangelical Christian
"Back then I believed without questioning the sources, I once tried to convert a Muslim to Christianity and it backfired on me." 397

David Benjamin Keldani (now known as Abdul-Ahad Dawud)
Former Bishop, Catholic priest
Taught in schools established by the Anglican mission, wrote series of articles for the English Catholic weekly magazine.
"My conversion to Islam cannot be attributed to any cause other than the gracious direction of the Almighty Allah. Without this Divine guidance all learning, search and other efforts to find the Truth may even lead one astray." 398


Joseph Edward Estes (now known as Yusuf Estes)
Music and Entertainment Industry
He was a practising Protestant Christian who converted to Islam when trying to convert an Egyptian Muslim to Christianity.  397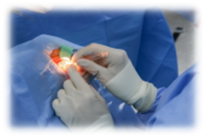 Dr Laurence Brown
An Ophthalmic surgeon who served in the U.S. Airforce.
Laurence was an atheist when his second daughter was born. She was diagnosed with coarctation of the aorta (critical narrowing in the major vessels from the heart). She was a dusky gunmetal blue from chest to the toes, for her body was not getting enough blood and her tissues were suffocating. She was seriously ill and had poor chance of long term survival. 397

Even though he was an atheist he went to prayer room and prayed for the first time with sincerity and commitment. He prayed sceptically and made a promise if there was a God, that this God would save his daughter's life and in return Laurence would seek and follow the religion most pleasing to Him.
Ten to fifteen minutes later he went back to the neonatal ICU and was shocked when the consultant told him that his daughter would be fine. She later grew up as a normal child without any medicine or surgery.
"I have been Muslim for about fifteen years" says Dr. Laurence Brown, "I can honestly say that I never gave up anything for the pleasure of Allah except that He gave me what was better." 397

Rt. Hon. Sir Rowland George Allanson (now known as Lord Headley al-Farooq)
A leading baron, statesman and author
Brought up as a protestant, studied Roman Catholicism and was struck by what he called their "believe this or be damned" attitude.
"There are thousands of men -- and women, too, I believe -- who are at heart Muslims, but convention, fear of adverse comments, and desire to avoid any worry or change, conspire to keep them from openly admitting the fact."
"I have taken the step, though I am quite aware that many friends and relatives now look upon me as a lost soul and past praying for. And yet I am just the same in my beliefs as I was twenty years
ago; it is the outspoken utterance which has lost me their good opinion." 397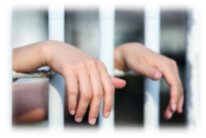 Martin John Mwaipopo (now known as Al Hajj Abu Bakr John Mwaipopo)
Lutheran Archbishop
He was an archbishop who obtained a BA, Masters degree and a Doctorate in Divinity.
It was December 23, 1986, two days away from Christmas, when Arch Bishop Martin John Mwaipopo, announced to his congregation that he was leaving Christianity for Islam.
The congregation was paralysed with shock on hearing the news, so much so, that his administrator got up from his seat, closed the door and windows, and declared to the church members that the Bishop's mind had become unhinged, that is, he had gone mad…
They called the police to take the "mad" man away. He was kept in the cells until midnight when Sheikh Ahmed Sheik, the man who initiated him into Islam came to bail him out." 399


Ibrahim Khalil Philobus (now known as Ibrahim Khalil Ahmed)
Former Coptic priest and missionary
My acquaintance with Islam started in the Faculty of Theology where I studied Islam and all the methods through which we could shake the faith of Muslims and raise misconceptions in their understanding of their own religion.
I decided to enlarge my study of Islam, so that I should not read the missionaries books on it only. I had so much faith in myself that I was confirmed to read the other point of view. Thus I began to read books written by Muslim authors. I also decided to read the Quran and understand its meanings.
This was inspired by my love of knowledge and moved by my desire to add more proofs against Islam. The result was, however, exactly the reverse. My position began to shake and I started to feel an internal strong struggle and I discovered the falsehood of everything I had studied and preached to the people. 400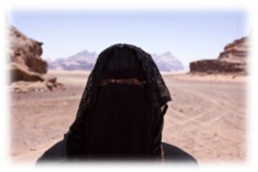 Yvonne Ridley
A Senior reporter, broadcaster, producer.
Brought up as protestant in the Church of England. She used to sing in the church choir and was the Sunday school teacher in her village.
A reporter for the Sunday Express, The Sunday Times, The Observer, Daily Mirror and Independent.
A broadcaster, producer and presenter for some programs for BBC TV and radio, CNN, ITN, Carlton TV.
She was captured by the Taliban whilst disguised in a burka riding a donkey during an undercover assignment, she had entered the country illegally without a passport and visa.

"I was horrible to my captors. I spat at them and was rude and refused to eat. It wasn't until I was freed that I became interested in Islam."
One of her captives asked her if she wanted to convert to Islam.
"I made a promise to a Taliban cleric that I would study Islam - if I was released"
Several days later Yvonne was released unharmed on humanitarian grounds on the orders of Mullah Omar
'Of course I'd subscribed to all the myths about women being subjugated and how it was an evil
and violent religion full of fanatics.'
But, after reading the Qur'an, a 'magna carta for women' as per her description, Yvonne converted to Islam in the summer of 2003, two-and-a-half years after her capture. 397