Jesus never said he was God - The Misunderstanding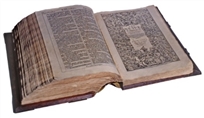 It is clear by reading the words of Jesus that he never claimed to be divine or coequal with God. Here are some verses that demonstrate this:

"Ye have heard how I said unto you, I go away, and come again unto you. If ye loved me, ye would rejoice, because I said, I go unto the Father: for my Father is greater than I." John 14:28 KJV

"My Father, which gave them me, is greater than all; and no man is able to pluck them out of my Father's hand."  John 10:29 KJV

"I can do nothing on my own authority; as I hear, I judge; and my judgment is just, because I seek not my own will but the will of him who sent me." John 5:30 RSV
If Jesus is God, how is it that he can do nothing of himself? It is all by the will of God who sent Jesus as a prophet.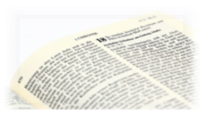 "He who does not love me does not keep my words; and the word which you hear is not mine but the Father's who sent me." John 14:24 RSV
Can't Jesus speak for himself? He is a messenger, like all messengers God reveals His words through them (e.g. Isaiah, Jeremiah, Moses etc.).

"And this is life eternal, that they might know thee the only true God, and Jesus Christ, whom thou hast sent." John 17:3 KJV

So Jesus is clearly telling you the key to eternal life is that you must believe that "God the Father" is the only true God and Jesus is the messenger whom God has sent.

Jesus could have said here that you need to be baptised and born again in the spirit in order to receive eternal life.  He could have also said that you need to believe in God the father, Holy Spirit, and Jesus as the only true God.  But he didn't say that.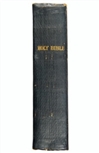 "And one of the scribes came, and having heard them reasoning together, and perceiving that he had answered them well, asked him, Which is the first commandment of all?"
"And Jesus answered him, The first of all the commandments is, Hear, O Israel; The Lord our God is one Lord:"
"And thou shalt love the Lord thy God with all thy heart, and with all thy soul, and with all thy mind, and with all thy strength: this is the first commandment." Mark 12:28-30 KJV

With reference to the above verses, The Lord our God is one Lord, Jesus says. But we refer to God the Father as Lord, AND we refer to Jesus as lord. So that already makes two lords, it would be three if we call the Holy Spirit lord as well.
But Jesus said that "our God is one Lord".

"Behold my servant, whom I have chosen; my beloved, in whom my soul is well pleased: I will put my spirit upon him, and he shall shew judgment to the Gentiles." Matthew 12:18 KJV

"So Jesus answered them, "My teaching is not mine, but his who sent me;" John 7:16 RSV
"But if it is by the finger of God that I cast out demons, then the kingdom of God has come upon you." Luke 11:20 RSV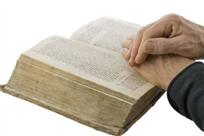 "But of that day and hour knoweth no man, no, not the angels of heaven, but my Father only." Matthew 24:36 KJV
"But of that day and that hour knoweth no man, no, not the angels which are in heaven, neither the Son, but the Father." Mark 13:32 KJV

If Jesus was God, he would know the hour. Why doesn't he know the hour?
Jesus is referring to himself as a man and not God.

"And when he was gone forth into the way, there came one running, and kneeled to him, and asked him, Good Master, what shall I do that I may inherit eternal life?"              Mark 10:17 KJV
"And Jesus said to him, 'Why do you call me good? No one is good but God alone.'"  Mark 10:18 RSV
Jesus answers the man and says why are you calling me good? None is good except God. Jesus is not referring to himself as God and is clearly stating that only God is good, i.e. not himself.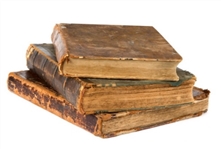 "For I have not spoken of myself; but the Father which sent me, he gave me a commandment, what I should say, and what I should speak." John 12:49 KJV

Jesus is telling you here that he is being commanded by God what he should say and what he should speak, (God did the same with other prophets e.g. Isaiah, Jeremiah, Moses etc.) Surely if Jesus was God he would not have been commanded on what to say, he would have spoken for himself.

"… These words you hear are not my own; they belong to the Father who sent me." John 14:24 NIV
If Jesus is divine, can he not speak of himself? Just like other prophets (Isaiah, Ezekiel, Jeremiah etc.) they do not always speak of themselves, God speaks through them.

"If you keep my commandments, you will abide in my love, just as I have kept my Father's commandments and abide in his love." John 15:10 RSV

Jesus is telling you that you will only remain in his love if you keep the commandments brought by him from God the Father, just as Jesus abides in his father's (our Father also) love by keeping his commandments. In other words Jesus will lose the love of the Father (God) if he does not keep His commandments. So God's love for Jesus is dependent on Jesus following God's commandments.

"Jesus saith unto her, Touch me not; for I am not yet ascended to my Father: but go to my brethren, and say unto them, I ascend unto my Father, and your Father; and to my God, and your God." John 20:17
Jesus makes it clear here that he is not God. He states he will ascend to his father who is also our Father, his God who is also our God. He is not God nor the physical son of God, he is a mere man like us.

"God is Spirit, and those who worship Him must worship in spirit and truth." John 4:24 RSV
Jesus is not referring to himself as God.

"Most assuredly, I say to you, a servant is not greater than his master; nor is he who is sent greater than he who sent him." John 13:16 RSV