"He that hath seen me hath seen the Father" – John 14:9
- Misunderstood bible verses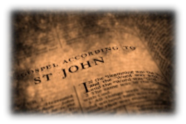 "Philip said, 'Lord, show us the Father and that will be enough for us.'
"Jesus answered: 'Don't you know me, Philip, even after I have been among you such a long time? Anyone who has seen me has seen the Father. How can you say, 'Show us the Father'?" John 14:8-9 NIV

People have often misunderstood Jesus for saying he is God.
One could also misunderstand Jesus is now saying he is the father. But both are incorrect.
They are forgetting the most important verse
"And he said, Thou canst not see my face: for there shall no man see me, and live." Exodus 33:20 KJV

The verse is saying all the miracles you have seen are only from the father. All the words you hear are from the father, you have been seeing the father by all his works. Jesus clearly tells you later on that everything he says and does is from the father.
"He that loveth me not keepeth not my sayings: and the word which ye hear is not mine, but the Father's which sent me."  John 14:24 KJV
"I can of mine own self do nothing: as I hear, I judge: and my judgment is just; because I seek not mine own will, but the will of the Father which hath sent me."  John 5:30 KJV
"I and my Father are one." John 10:30

"And Jesus walked in the temple in Solomon's porch."
"Then came the Jews round about him, and said unto him, How long dost thou make us to doubt? If thou be the Christ, tell us plainly."
"Jesus answered them, I told you, and ye believed not: the works that I do in my Father's name, they bear witness of me." "But ye believe not, because ye are not of my sheep, as I said unto you."
"My sheep hear my voice, and I know them, and they follow me:"
"And I give unto them eternal life; and they shall never perish, neither shall any man pluck them out of my hand."
"My Father, which gave them me, is greater than all; and no man is able to pluck them out of my Father's hand." "I and my Father are one." John 10:23-30 KJV

The Jews surrounded Jesus and asked him to tell them plainly if he is the Christ (Messiah).He said I told you and you believed me not. The works (miracles) I do in my father's name clearly prove I am the messiah.
You don't believe me because you are not my followers. My followers hear my voice and they follow me. They follow me and shall have eternal life as I am the awaited Messiah. No one shall be able to pluck them out of my hand, my father gave them to me (guided them to follow me, to recognise me as the messiah). My father is greater than all. Just as you won't be able to pluck them out of my hand, you also won't be able to pluck them out of my father's hand. This is because my father are one in purpose. 444 
It is the same as a father and son who are both doctors. The father doctor tells some of the patients to now go to his son for treatment. The father gives the son the patients and now the patients need to listen and follow the son. They are both one in profession and in purpose to save the patients and keep them alive. 445

"that all of them may be one, Father, just as you are in me and I am in you. May they also be in us so that the world may believe that you have sent me." John 17:21 NIV
Jesus was talking to his disciples, does this mean there are 14 divine beings now, the Father, Jesus and the twelve disciples? 445 According to Biblical scholar Robert Young the Greek word for 'One' ('ἕν' (hen)) can hardly signify 'one being, i.e. one God', but rather 'one in purpose'. 446